Is the Grid of the Future like Juicy Fruit?
March 2, 2021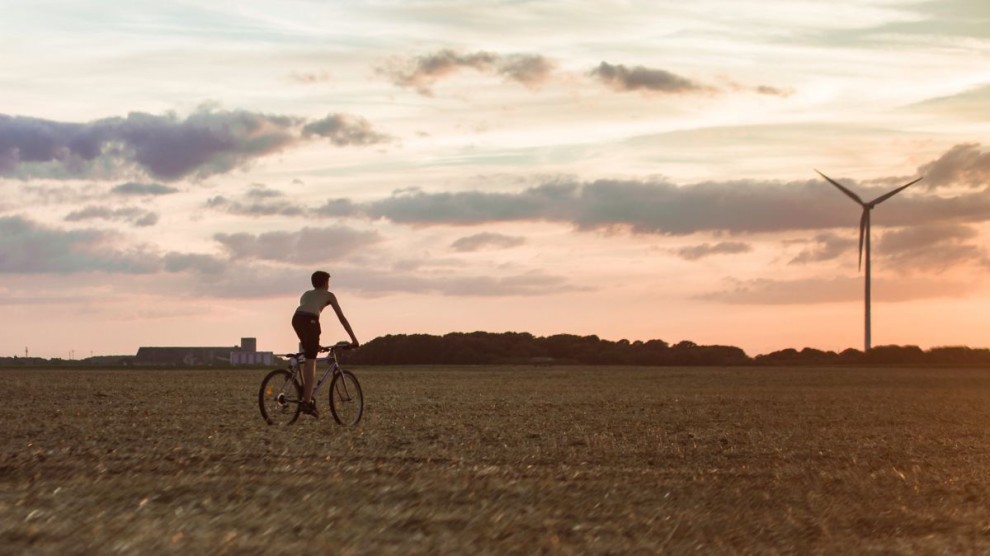 Coronavirus touched nearly every aspect of life around the globe in 2020 and it is no secret that its effects will continue. However, for energy markets, the most significant story was not the pandemic, but a more common one: the continuing energy transition from fossil fuels toward renewable and advanced distributed energy solutions.
Before getting into the matter of the Grid of the Future, here is a short success story.
In 1891, Wrigley's produced soap and baking soda in Chicago. Founded by William Wrigley, it offered customers free packs of chewing gum (Juicy Fruit & Wrigley brands) with every purchase, only to discover that the gum was more popular than the products it was promoting. Over time, Wrigley became the largest manufacturer of chewing gum worldwide. In 2008, Mars acquired Wrigley for approximately $23 billion. What happened? Wrigley innovated - not with technology, but with a new way to create value within the same base of customers.
Unless one belongs to the energy establishment with little or no interest to participate in the energy transition, innovation is something to chew on.
In 2014, I wrote "Electric Utilities Facing the Disorder Equation", briefing how challenging modernization would be with increasingly difficult revenue assurance and rising costs. Seven years later, this article shares insights about the importance of innovation with real-life arguments appearing as headwinds or tailwinds within the energy sector.
In this articke, I suggest that the "Grid of the Future" will replace the "Grid of the Past" only by challenging the establishment with a new balancing act between risks and opportunities within the energy sector.
Why does innovation matter for the energy sector?
There is no one definition of innovation, so let us refer to "change" for becoming Green and moving toward the Grid of the Future. With "change", we may first think of technological innovation, or better processes or cultural patterns for bigger effects.
Here are quick facts demonstrating how impactful innovation can be for the Grid of the Future:
End of the fossil fuel tunnel – Globally, renewables are growing steadily. In 2020, electricity generated by wind and solar accounted for ten (10) percent, and for new capacity, it accounted for ninety (90) percent. To meet climate targets, renewables need to grow at a much faster rate. President Joe Biden has promised to encourage that. Six of the largest banks in the United States declared that they would end funding for oil drilling in the Arctic National Wildlife Refuge. Most oil companies are shifting toward renewables to offset emissions and rescue their own existence. However, with renewables, we need more storage in various forms!
Surge of electric vehicles (EVs) – Cars running on electricity instead of gas are far more popular than ever, thanks to innovations in battery storage and autonomy, competitive supply chains, and subsidies. In 2010 globally, there were 17,000 electric cars on the roads and a decade later, there are estimated to be north of 7.2 million. Recent political commitments will help the rest of the world catch up. The United Kingdom announced it will ban the sale of combustion cars by 2030. California, Massachusetts, and Quebec promised to do so by 2035, and Norway still has the most ambitious target of 2025. To do more with EVs, we now need smart charging!
Cleantech during the pandemic – Most countries, provinces, or states are expanding their budgets for clean energy research and development at a much higher rate than inflation. Despite the disruption caused by Covid-19, governments and businesses are boosting their programs to compete in the cleantech arena. For instance, the potential of Hydrogen is turning into a competition between Quebec and Alberta. A wide range of technologies including microgrids or nanogrids [1] succeeded in attracting private funding in 2020. Such technologies will not only tackle climate change but catalyze our economy. To do more with cleantech as we overturn the pandemic, we will need brave policymakers.
In December 2020, EU leaders set new targets and a strong policy for an earlier transition to climate-neutrality. The Commission estimated annual investments in the energy sector at €60 billion between 2021 and 2030 and €110 billion between 2031 and 2050. These investments are heading for massive innovation in switchgear, microgrids and nanogrids, HVAC systems, and secure infrastructure.
In the United States -- and by association, North America - Order 2222 from the FERC [2] will ensure distributed energy resources (DERs) entering the market have equal opportunity to compete against traditional electric resources. With this policy, the century-old monopoly maintained by electricity distribution companies, centralized energy, will be over. Policymakers fully realize that innovation of the business models does not have to lag technology breakthroughs. Undeniably, carbon-free legislation must trigger innovation and innovation must lead to a fossil-free grid.
In this darkest time of the pandemic and the climate reality there remains an indisputable sense of urgency. Because CO2 emissions are increasing at record levels, innovation must be accentuated, not always counted in years but months.
Under the Paris Agreement, countries' Nationally Determined Contributions (NDCs) are very much based on innovation. The Agreement explicitly refers to innovation in its Article 10, paragraph 5:
Quote: Accelerating, encouraging and enabling innovation is critical for an effective, longterm global response to climate change and promoting economic growth and sustainable development. Such effort shall include financial means and collaborative approaches to research and development and access to technology.
How fast can we innovate?
Today more corporations are obsessed with innovation. They think ideas can move forward faster with less internal paradigms and more pushy decisions.
Many corporations still manage innovation along well-orchestrated pathways – after stage 1 comes gate 0 and after stage 2 comes gate 1, and so on in a sequential order. But often the best ideas that may sound "crazy" bubble up through the process of trial-and-error - like Thomas Edison who conscientiously refined and adapted the lightbulb after one thousand failed attempts. Just remember that to close the innovation loop, one must show progress with constant learn-&-react capabilities. Agile engineering with on-going field observations may pay off a lot more, and much faster.
As the underdogs, innovators are inevitably challenging the existing system. Instead of taking on the current establishment, the best innovators create a new one and then challenge themselves until the previous system is permanently displaced by theirs. They ditch ordinary incrementalism and me-too products by rejecting usual pathways and timetables. Innovation can have multiple shapes, sometimes be like "self-cannibalization" (e.g. soap and/or gum).
A great lesson may be to not rely on incumbents or the establishment. To prevent being the slowest or biggest waster, organizations should collaborate with one another, especially when they are from the same province or state. And make no mistake, incumbents can be players from public or private organizations, some with infinite resources. Some public organizations operating within their own monopoly thinking they master the best path forward may be a sign that the biggest failures are ahead, both for them and unfortunately for taxpayers.
Inequalities and unfair politics should be contested so that nothing is left in the way of fair innovation. So how fast can we innovate? Probably fast enough with a little guidance for new and younger innovators but most of all, by providing them with the trust and freedom to innovate further ahead.
By 2050, eighteen (18) million jobs can be created to achieve a new mix of renewable energy in the United States and China alone. Thanks to the policies supporting carbon-free targets with the best renewable energy mix, of course including storage. As of 2021, more than sixty (60) countries have 100% targets.
Unfortunately, some incumbents no longer do enough with velocity – by them innovation falls behind the status quo, protective politics and outdated cultures. Fortunately, the new generation of innovators know how much time matters. Let us give them what they need to go faster, a leeway to leverage their innovations.
Who is pioneering innovation?
Pioneers constantly think about accelerating good ideas with those adding value for the public. Their motives are never just pecuniary. Even some of the greatest of the energy history could not do much without collaboration – Tesla and Edison, whose inventions changed history - worked with each other even through disagreements. But pioneers do not stop, they keep looking left, center, and right.
The biggest obstacle to innovation can be lack of collaboration, often by the establishment thinking about their internal goals first and foremost. The challenge for true leaders is to identify such organizations or the people lacking cooperation, then to manage them.
A new world behind-the-meter – For a century, electrical consumers had one option, the Grid, the same and only one our grandparents and parents have known. It has been immensely useful and made the world what it has become. After relying solely on the same electric energy providers for so long, consumers are now expecting more, for several reasons. The myriad of new and upcoming technologies for buildings will help consumers gain control over their energy cost, mitigate the risks associated with power outages and finally achieve sustainability goals with locally generated renewable energy.
If Edison and Tesla pioneered the wired grid, the non-wired grid [3] is probably unveiling a similar impact or even perhaps a greater one for generation, transmission, distribution utilities. Interrupting or modulating sources and loads with smart controls adds and will continue adding a whole new value stream to the Grid, the microgrids and nanogrids. The sole thinking that energy must flow one way North to South is gone. Within a decade, transactive energy will become increasingly popular to optimize storage between adjacent microgrids (communities) or nanogrids (buildings), just like the main grid today but at a much smaller scale.
So, who are the new pioneers? There are multiple innovators across the world. Some of them undertake long adventures, years to come up with new ready-for-market technologies.
Here are significant technology advancements from creative innovators I know, each one has its own story and set of innovation chapters:
DER control and optimization platform to aggregate and manage multiples sources and loads

(HEILA)
Electric vehicle supercharging and two-way home energy management (dcbel)
Highest density motor controller with the lowest level of harmonic distortion (SMARTD)
Autonomous AI HVAC technology for building automation (Brainbox AI)
High-safety modular battery storage systems with long-lasting longevity (EVLO)
Smart loads providing fast-frequency response services to improve reliability of the grid (SYSTEMEX ENERGIES)
Turnkey nanogrid solution accelerated with AI-driven decision-making (vadiMAP by vadimUS)
There is a lot more in the works for the Grid of the Future namely in grid-scale storage, green hydrogen-powered fleets of trucks and boats, SF6-free distribution switchgear and other grid-related technologies.
When pioneers declare new ideas, incumbents and everyone on their way could help them to demonstrate their innovations. The truth is that no expert, engineer, scientist, researcher and corporate leader know what the Grid of the Future will look like exactly. Everyone sees it with their own eyes.
All of us know there is so much to do to reach zero-carbon energy, here and abroad. Giving pioneers good conditions is the right thing to do. You wonder who they are? Simple, they are the ones thinking in a different way, challenging the establishment inside and outside the box.
Conclusion and takeaways
Whether we relate to economy, healthcare or energy systems, innovation ultimately results in progress. Then comes different questions about time-to-market.
To close the time window, collaboration and partnerships must take place with a sense of responsibility. Big and powerful organizations must truly respect smaller ones but more agile organizations, and vice versa.
Regarding the Grid of the Future, there will be a fusion of the "wired" and the "non-wired" energy systems; the latter being a new layer of distributed microgrids, nanogrids and smart loads. Aside on-site electricity generation, each nanogrid will be optimized with energy efficiency and connectivity functions. To build the Grid of the Future, experts, engineers, scientists, researchers and corporate leaders within public, private and non-profit organizations will need to bring their capacities and know-how together for the next 20-30 years to completely displace fossil fuels and combustion – this is three times faster than it took to build the former Grid.
Public utilities still operating in a monopoly should be extremely judicious when making decisions between developing a proprietary technology vs. purchasing one that has already been developed by a private innovator within the same jurisdiction - where all ratepayers and taxpayers are tied to the same economy.
In the future, around 2050, there will no longer be one grid with critical balancing interconnections. Instead, there will be a primary energy layer made of a constellation of microgrids and nanogrids orchestrated by transactive energy protocols (similar to the Internet). This primary layer will supersede a secondary layer (the former grid) with its own clean storage capacity to fill energy blanks while feeding essential public services – i.e. smart cities with IoTs for the coordination of communication systems, emergency response, water treatment, waste management, street lighting, hydrogen transport fleets, vertical farms and urban forests.
To learn more about nanogrids, and for consumers looking for the best option, the new vadiMAP solution allows them to save energy costs up to 30%, to gain 24/7 autonomy, and in some cases reach 100% carbon neutrality. Those targets would never exist without pure innovation and adaptation to teleworking, a new reality. Innovative partnerships and a powerful AI toolbox to significantly simplify and fast-track the transition for commercial, institutional and industrial consumers made vadiMAP possible. Falling back on their own source during grid congestion or failure, severe weather or cyber-attacks will motivate a growing number of corporations to acquire their own nanogrid.
By 2100, human rights will include access to energy and perhaps then led by One Earth Federation (formerly the UN). That federation with the best governance will regulate both layers free of fossil fuels. Nuclear fusion power would be under control including its waste, not on earth but in space.
Access to energy would go along highly respected oceans and biodiversity, and thirty (30) percent of the earth surface would be shielded from human activities. The concentration of CO2e in the atmosphere would be 600 PPM (+3° Celsius) but sequestration would go down to restore Mother Earth year over year.
Thinking about how fast and how deep innovation can take place with a collaboration mindset, we must remain optimistic to bestow the right Grid of the Future to our grandchildren.
Let's innovate and leave the soap in the past!
About the Author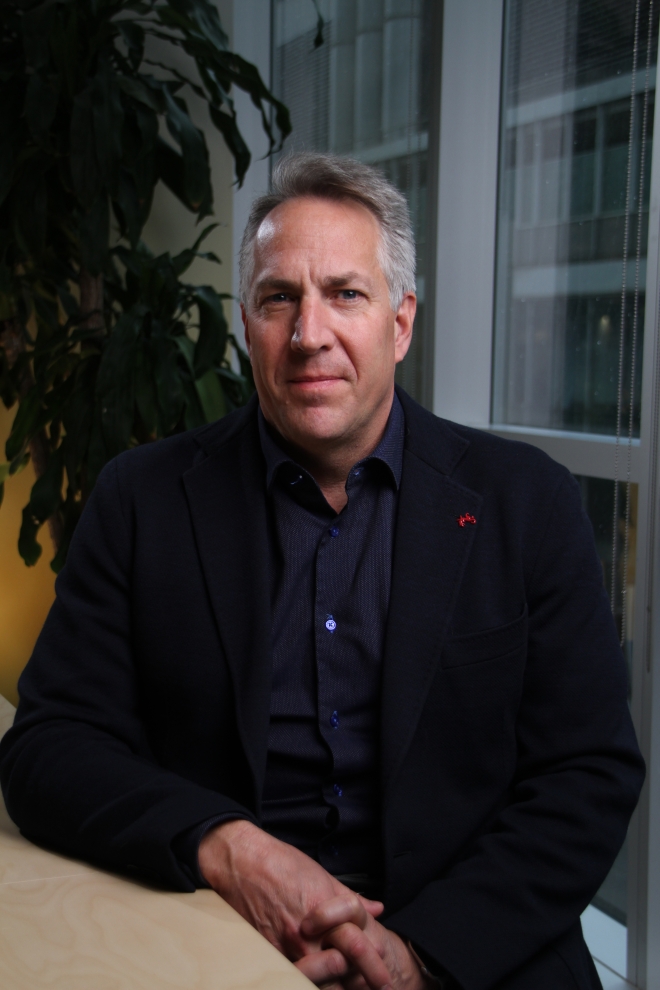 Dan Boucher, CEO & Founder vadimUS
Dan has over 25 years of experience in energy and automation markets. He is a natural entrepreneur but also worked with some of the globe's largest international companies in this sector, on a national, North American and global basis.
Dan's responsibilities have included general management and strategic development overseeing sales and marketing, engineering, operations, project management and strategic acquisitions. He has also led several initiatives to grow complex organizations including utilities, electro-sensitive consumers and global vendors such as Siemens, ABB and Schneider Electric. Currently, Dan is currently running vadimUS as the CEO and founder. The key missions vadimUS undertake within the energy sector are concentrated on cleantech innovations such as vadiMAP.com, a unique solution platform for integrating distributed energy for the C&I marketplace including S&P500 corporations.
Dan is a Professional Engineer, acquiring his Engineering degrees at École de Technologie Supérieure (ÉTS) in Montreal and a PMP degree with the Project Management Institute in Newark Square, PA. He is also a keynote speaker for the Climate Reality and a member on boards of directors for energy-based organizations.
Biography
100% Clean, Renewable Energy and Storage for Everything
CO2 Earth
https://www.co2.earth/2100-projections
Earth System Research Laboratories
https://www.esrl.noaa.gov/gmd/aggi/
LiveScience
Enel X
National Geographic
T&D Europe
Smart Energy Decisions
United Nations – Framework Convention on Climate Change (TEC Brief #10)
World Oil
Wrigley Company
World Economic Forum
Note [1]:        A microgrids is a decentralized group of sources and loads of electricity counting several to hundreds of facilities normally operating connected and synchronous with the traditional central grid. Nanogrids are even smaller autonomous subsets normally scaled by buildings also counting various sources and loads but behind just one revenue meter.
Note [2]:        Federal Energy Regulatory Commision
Note [3]         Non wire alternatives typically refer to microgrids and nanogrids by reliably reducing transmission or distribution system constraints at times of high demand in specific geographic areas.